Welcome to Expert Corner!
Here you will find information and advice from the top
Dermatologists and Medical Aesthetic Doctors on different skincare concerns,
understanding key skincare ingredients and how to build them into a routine
that works for you.

Understanding Hyaluronic Acid
Hyluraonic Acid is a naturally occurring molecule essential for skin's hydration with the ability to attract water to your skin. Like a sponge, it locks in moisture for a visibly plump, smooth, and healthy appearance... 
Learn More
Understanding Retinol
Retinol technology helps spped cell turnover to remove old, dull skin cells and deliveres real results for more vibrant, younger-looking skin.
Learn More
Understanding Skin and Suncare
Dehydration, sun damage, hyperpigmentation, oiliness, and clogged pores are some examples of summertime challenges, but thankfully a good summer skincare routine can make all the difference to the appearance and feel fo your skin.
Learn More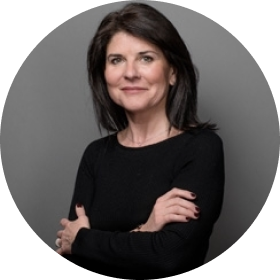 DR AGNES EHLINGER-DAVID: A DERMATOLOGIST & AESTHETIC SURGEON
Dr Agnes Ehlinger-David is graduated in Medicine from the University of Nancy ( France) and is specialized in Dermatology & Aesthetic Surgery. She is an expert in Cosmetic Dermatology with a very particular interest in Chemical peels, a topic on which she has authored several publications. Dr Ehlinger-David's approach to Beauty is about finding the right balance to stay natural. She is dedicated to helping patients find a natural beauty harmony while preserving one's unique personality. She offers personalized anti-aging treatment procedures including chemical peels, laser therapy, injections and adjunctive cosmetics. She is active with the French Dermatology Society Laser Group as well as the Aesthetic Cosmetic Dermatology Group ( GDEC).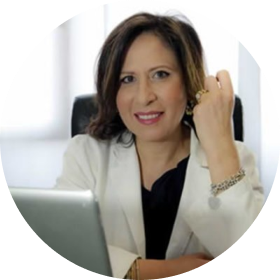 Dr Adèle SPARAVIGNA: A surgeon specialized in Dermatology
Dr Sparavigna graduated in Medicine and Surgery from the University of Naples Federico II and specialized in Dermatology and Venereology at the Dermatology Clinic of the University of Milan. After leading the Department of Dermatology of the Hospital of Monza for many years, she founded the Clinical Research and Bioengineering Institute "Derming" (www.derming.com) that offers a wide variety of scientific tests, research and clinical studies on cosmetics, cosmeceuticals, food supplements and skin care products. She is the author of hundreds publications and has many citations (at present 454) in international scientific literature. She is a member of several dermatological associations and participates in the editorial activities of numerous magazines in the dermatological and cosmetic field. She is very active on the web (www.derming.com and www.adelesparavigna.it), posting and discussing the most interesting novelties in international dermatological scientific literature.
Dr Sabine BELLAICHE: An Aesthetic Doctor passionate about skin
Dr Bellaïche is graduated in Medicine from the University of Paris X and is specialized in Nutrition and Aesthetic Medicine. Her passion for skin leads her to relentlessly study new fields and get trained on the most advanced techniques. She is recognized as an expert, a member of several Aesthetic Medicine associations and consults for laboratories specialized in aesthetics treatments. Eager for knowledge and novelties, she is always looking to bring the best to her patients with no compromise on harmony and elegance. In 2018, she joined a team of Doctors and Cosmetic Surgeons to create the "Aesthetic Marais Center" (www.marais-esthetique.fr): A friendly and discreet space designed and created by experts in anti-aging medicine for the face but also the silhouette and the hair so that each patient can find the best, in terms of aesthetic techniques and technologies for the very best care of skin.